Champion PSI Partnerships

What is Gazelles?
Gazelles International (GI) is the organization of Certified Gazelles coaches from around the world. These are the only coaches certified to deliver the Scaling Up™ methodology, tools, and processes. Coaches are required to go through a very rigorous certification process and meet twice per year, exchanging best practices and networking — only medical doctors are required to meet more hours of recertification every year.
How does it benefit me?
This partnership ensures that all clients of CPSI receive the very best coaching in the industry. Certified Gazelles coaches are up to date on the latest tools, world class best practices, and processes. We stay current through communication with the leadership team at Gazelles International and have access to cutting edge tools. We are also connected to the coach's network in Alberta as well as regionally and worldwide.
What is FranklinCovey?
FranklinCovey was built upon the writings of Dr. Stephen R. Covey, specifically "The 7 Habits of Highly Successful People". FranklinCovey offers a wide range of world class leadership assessment tools, including two we commonly use at CPSI: the Leadership Quotient Inventory (LQi) and the Trust Quotient Inventory (TQi).
How does it benefit me?
These assessment tools provide the client (and coach) with a 360-degree view of their leadership skills and behaviors, plus recommendations for improvement. CPSI utilizes these assessments to best position the leader to gain acute awareness of his/her leadership growth opportunities, then deliver coaching specific to the results of the assessment.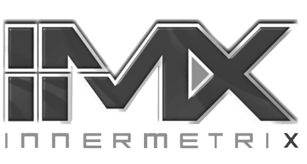 What is Innermetrix?
Innermetrix International is an organization that specializes in creating cutting-edge assessment tools, training, strategies, and processes. They deliver two critical assessments for all leadership teams: the "Four Decisions" and the "Organizational Health Check" assessments.
How does it benefit me?
These tools provide leadership teams with insight into which areas of their businesses require focus, and is broken down into four categories: people, strategy, execution, and cash, as well as 11 different areas of organizational health. CPSI works with the team at Innermetrix to set up and deliver these assessments, thereby positioning them to best coach these leadership teams to focus and deliver on growth opportunities.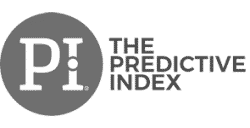 What is the Predictive Index?
The Predictive Index is a science-based methodology of job assessments, behavioral assessments, and cognitive assessments. They are data-driven, scientifically validated workforce analytics and offer action-oriented training and development, proven management tools for front line leaders, and expert consulting supported by 60+ years of success.
How does it benefit me?
The results of these assessments allow leaders to understand what drives workplace behaviors, so they can ensure alignment, drive their team's success, and achieve business objectives faster than ever thought possible. We offer this service to most of our clients, depending on their needs. The benefit they receive is immeasurable and always strongly impactful for the leader, as well as his/her teams. After completing the assessments and reviewing the results, we then coach the client to maximize the value received.
What is Opposite Strengths?
Opposite Strengths is a psychological system that applies the universal concept behind Polarity Thinking to the psychology of the individual and organizational growth. When adopted by organizations, Opposite Strengths is a common language of communication and relationships used throughout the organization.
How does it benefit me?
As more and more individual employees internalize and understand the concept behind Polarity Thinking in terms of three pairs of opposite psychological strengths (Thinking/Risking, Practical/Theoretical Thinking, and Dependent/Independent Risking), the organization increasingly benefits from the teamwork, collaboration, and engagement that result.
It creates an energized culture in which turnover rates plummet, productivity increases, and the organization's bottom line becomes healthier. We administer the 360-degree assessment, then coach the leader to learn to flex their styles in order to best match the needs of the situation and person(s) they are communicating with.

What is Scaling Up?
In the Scaling Up™ methodology, Harnish and his team share practical tools and techniques for building an industry-dominating business. These approaches have been honed from over three decades of advising tens of thousands of CEOs and executives and helping them navigate the increasing complexities (and weight) that come with scaling up a venture.
How does it benefit me?
To accomplish this, Scaling Up focuses on the four major decision areas every company must get right: People, Strategy, Execution, and Cash. We use this methodology and toolset with all of our clients. They build and execute their One Page Strategic Plan, creating immense value across the organization, achieving goals and targets as a byproduct of the overall process.
This methodology has already been successfully used by more than 40,000 organizations around the globe — many of which scaled to $1 billion and beyond.
What People Are Saying
Ken did an exceptional job as our facilitator. We came away with a clear sense of direction and most importantly, we became a team.

Grant MacEwan College

Ken's overall knowledge was obvious, but it was his enthusiasm, intensity and genuine care that were truly impressive. Today, friends, family and team-mates are struggling to believe I am the same person.

Q-Lab Systems

Ken facilitates transformational learning. He doesn't provide answers; he simply asks the right questions. You walk away with a better understanding of yourself.

Conroy Ross Partners
Subscribe to the Champion Blog
Get monthly inspiration sent directly to your inbox.